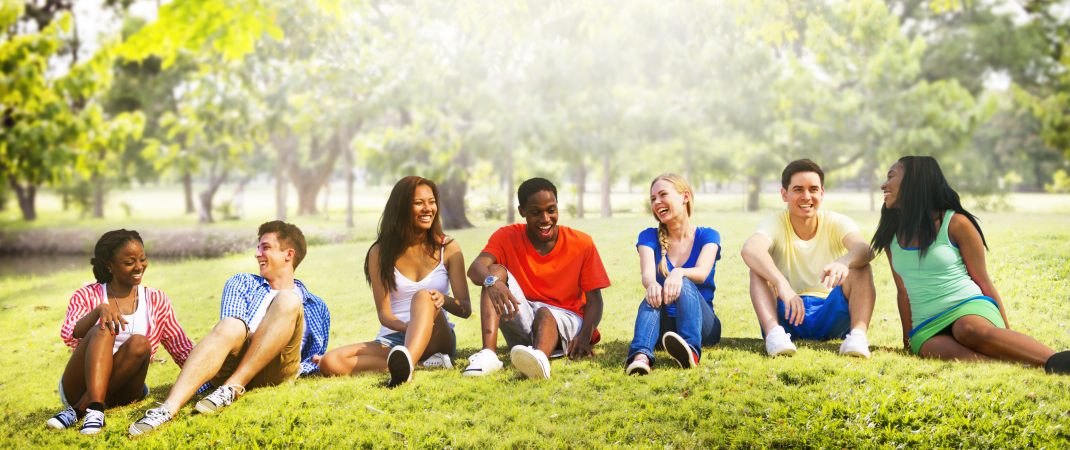 If you're a citizen or a lawful permanent resident of the United States, you may be able to bring your family members here on a legal path to citizenship. Not all family members qualify, but the U.S. currently gives out just under 500,000 family-based visas per year – and your family could be eligible for this type of entry.
For most people, it makes sense to work with a DFW immigration attorney who understands how difficult it is to be apart from your family and the people you love.
Family Immigration Through Visas and Green Cards
Family immigration through visas and green cards can lead to naturalization, but the process can be complicated and can require a significant amount of paperwork. Working with an experienced immigration attorney can take the tremendous weight off your shoulders so you're free to focus on what's most important: Your family and loved ones.
Family-Based Visas and Green Cards
If you're a citizen or lawful permanent resident of the U.S., your family members could be eligible to apply for a visa or green card. Your family members may include immediate relatives, such as:
A Spouse
Your Parents
Your Unmarried Children under the age of 21, including adopted children
Orphans who will be adopted in the U.S. by a U.S. citizen
These family members get preference over more distant family members, but other family members may also qualify. You could be able to sponsor relatives such as:
Unmarried children over the age of 21
Married children of U.S. citizens
Brothers and Sisters of U.S. citizens who are age 21 or over
Generally, you must be a citizen or a lawful permanent resident, over the age of 18, to sponsor a family member. In order to sponsor a relative, you must also live in the U.S. (although there are a few exceptions). If you qualify, you'll have to file petitions and provide an affidavit of support that states that you'll help your family members financially until they are able to support themselves in the United States.
What About Family Preference Categories?
Immediate relatives, including spouses, parents and unmarried children under the age of 21, are given preference over other relatives. After immediate family, other relatives are put into preference categories. Those categories include:
This category is for U.S. citizens' unmarried adult children – who are 21 and over.
This category applies to spouses and unmarried children – who are under age 21 – of lawful permanent residents.
People in this category are unmarried adult children- who are 21 or older – of lawful permanent residents.
This category is reserved for married children of U.S. citizens.
People in this category are brothers and sisters of adult U.S. citizens.
Some relatives are eligible for permanent residence immediately. Others must apply for K-3 or K-4 visas, depending on their relationship to the U.S. citizen or lawful permanent resident. If a person applies for and receives a K-3 or K-4 visa, he or she can later apply for a green card (permanent residence) and eventually, naturalization.
Fiancés of U.S. citizens may be eligible for a K-1 visa, which allows the person to come to the United States to get married. In order to qualify, you must intend to marry each other within 90 days of your fiancé's arrival in the country. Your marriage must also be valid, which means you both have a sincere intent in establishing your lives together.
The U.S. citizen must petition the government on behalf of his or her fiancé. Both parties must:
Be legally free to marry – any prior marriages have ended due to divorce, annulment or death
Have met in person at least once, within the past two years, before filing the petition. There are exceptions for cases if meeting would violate long-established cultural customs or social practices or if meeting would result in extreme hardship to the U.S. citizen
After you marry your fiancé, he or she can file an adjustment of status petition. If approved, that petition will turn the visa into a green card and make your spouse a lawful permanent resident of the United States.
In order to directly apply for a green card, which gives a person lawful permanent residence in the United States and allows that person to work here, you must meet certain criteria. You can apply if you're the immediate relative of a U.S. citizen (such as a spouse, unmarried child under the age of 21, or the parent of a U.S. citizen).
A Dallas immigration attorney can help you determine whether you or your family member qualify for a family-based green card.
What About Military Service Members and Family-Based Immigration?
Military service members and veterans of the U.S. Armed Forces – and, in some cases, their dependents – qualify for citizenship under special provisions of the Immigration and Naturalization Act. Spouses of U.S. citizen service members may be eligible for expedited naturalization and expedited processing. In some cases, spouses can become naturalized while abroad – without even coming to the United States first. Your attorney can help guide you through the process if you're a military member stationed abroad.
Naturalization Requirements for Family Members
After your family member has met the appropriate requirements, he or she may be eligible for naturalization. The law requires you to:
Be a permanent resident – a green card holder – for at least three years
Be 18 or older
Be married to a U.S. citizen during the three years preceding your application
Have continuous residence in the U.S. as a lawful permanent resident
Be physically present in the U.S. for at least 18 months of the past three years
Be a person of good moral character
There are other requirements, too, which your DFW immigration attorney can explain to you.
Do You Need to Talk to an Attorney About Family Immigration?
If you believe your family members qualify for visas or green cards to immigrate to the United States, we may be able to help you. We can evaluate your situation and, if your family members are eligible, we can file petitions that help reunite you and your family in the United States.
Call us today to schedule a consultation to discuss your situation with an experienced immigration attorney.
Experience Highlights
Forbes Magazine recognizes Cantey Hanger on firm's work on behalf of ExxonMobil.
January 22, 2019
15 Cantey Hanger attorneys named Super Lawyers.
September 10, 2018
Best Lawyers' recognizes 11 Cantey Hanger LLP attorneys.
August 15, 2018
Accolades
Susan Joins Cantey Hanger
USCIS Links
Immigration News
Need Help With Immigration Services?