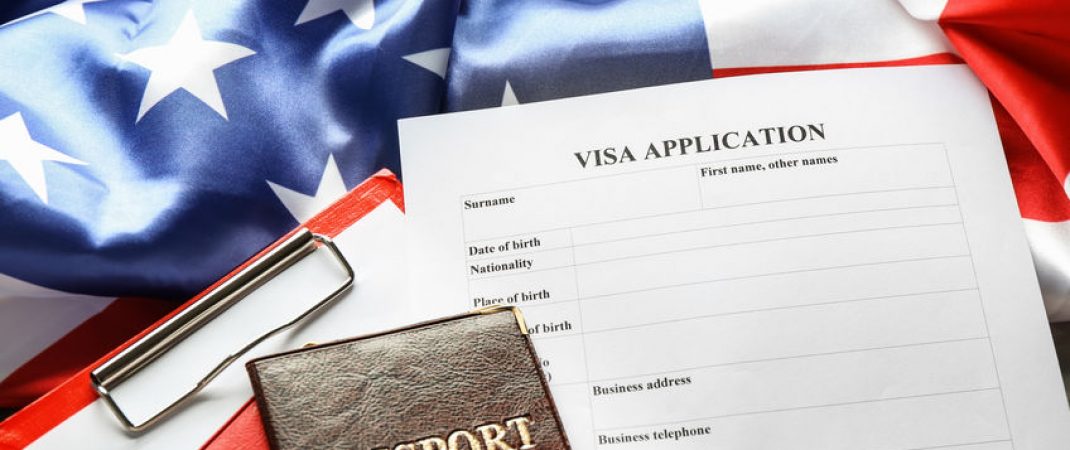 Becoming a United States citizen is a process – it doesn't happen overnight. The process requires you to complete paperwork, file petitions, submit to a naturalization interview with an immigration official, and more. For many people, the best solution is to work with a naturalization and citizenship lawyer in Fort Worth who understands the entire process.
Getting U.S. Citizenship: The Basics
Naturalization is the process of gaining U.S. citizenship. It's not available to everyone, though. In order to become a U.S. citizen, you must meet all the requirements established by Congress in the Immigration and Nationality Act. You may qualify to become a naturalized citizen if you have been:
A permanent resident for at least 5 years
A permanent resident for at least 3 years and you are the spouse of a U.S. citizen
In the U.S. Armed Forces (any branch) and meet all other eligibility requirements
Your attorney can help you determine whether you qualify, as well as outline each step you need to take to become a U.S. citizen.
Typically, there's quite a bit of paperwork involved in applying to become a naturalized U.S. citizen – and that's why many people choose to work with a citizenship lawyer in Fort Worth. An immigration attorney will be able to fill out your application forms for you, organize and file your supporting documentation, and help you prepare for each step of the process. She'll also be able to explain what roadblocks you could encounter and create strategies to get you the best possible outcome.
What is a Green Card?
A green card is a permit that allows a foreign national to live and work permanently in the U.S. In most cases, you must have a green card for 3 to 5 years before you can become a naturalized citizen. You may qualify for a green card if you are:
The spouse or child of a U.S. citizen
The fiancé, widow or widower of a U.S. citizen
In the U.S. as a refugee or asylee, or if you're part of another humanitarian program
A certain type of immigrant worker
A "special immigrant," such as a religious worker, Afghanistan or Iraq national who worked for the U.S. government or International Security Assistance Force, a broadcaster or an employee of certain international organizations or NATO
There are a few other ways to qualify for a green card as well, and a naturalization and citizenship attorney in Fort Worth can help you determine whether you can apply.
A green card, which signifies your lawful permanent residency in the U.S., is required to apply for citizenship.
Who Qualifies to Become a U.S. Citizen?
The U.S. government has stringent requirements on who can become a naturalized citizen. You must meet all eligibility requirements in order to apply – otherwise, your application will be denied. In order to meet the eligibility requirements, you must generally:
Be 18 or older at the time you apply. (Parents can often file for their children who are under the age of 18.)
Have held a green card for at least 3 years if you're the spouse of an American citizen or 5 years if you aren't.
Have lived in the USCIS district that has jurisdiction over your place of residence for at least 3 months prior to the date you file your application.
Have continuous residence in the United States as a lawful permanent resident (a green card holder) for at least 5 years immediately preceding your application. The exception is when you are married to a U.S. citizen; in that case, you only need to show 3 years of continuous residence in the U.S.
Be physically present in the United States for at least 30 months out of the 5 years you had permanent residency here, or, if you're married to a citizen, at least 18 months out of the past 3 years.
Continuously reside in the U.S. for the time between the date you file your petition and the date you become naturalized.
Be able to read, write and speak English.
Have an understanding of U.S. history and government.
Be a person of good moral character, attached to the principles of the U.S. Constitution, and you must be "well-disposed to the good order and happiness of the United States."
If you meet all the requirements, you'll have to complete a naturalization interview and pass the U.S. citizenship test. Then, you must take an oath of allegiance to the United States. Your naturalization and citizenship attorney can help you prepare for all of this
The Naturalization Interview
During your naturalization interview, a USCIS officer will review your completed paperwork with you. He or she will ask you several questions about your application and the supporting documents you and your attorney has provided. At the same time, the officer is measuring your ability to understand and reply to his or her questions in English. You'll also take the citizenship test at this time.
The U.S. Citizenship Test
Part of the citizenship test covers your ability to speak, read and write in English. The USCIS officer who conducts your interview will gauge your speaking skills, and you must read one out of three sentences aloud. You must also write one sentence. Then, you'll take the civics test, which is all verbal. The officer can ask you up to 10 questions from a list of 100 pre-determined questions. You must answer at least six questions correctly.
When your naturalization interview is over, you'll probably have a good idea of whether the government is going to grant you citizenship. In some cases, the USCIS officer lets people know on the spot whether they'll be approved. If your petition is approved, you'll have to take the oath of allegiance to the U.S. before you can officially become a citizen.
Do You Need a Naturalization and Citizenship Lawyer?
Because applying for U.S. citizenship can be tremendously complicated, many people choose to work with a Fort Worth immigration and citizenship attorney. If you want to become a U.S. citizen, whether or not you already have a green card, we may be able to help you. Call our office to schedule a consultation today.
Experience Highlights
Accolades
Susan Joins Cantey Hanger
USCIS Links
Immigration News
Experience Highlights
Forbes Magazine recognizes Cantey Hanger on firm's work on behalf of ExxonMobil.
January 22, 2019
15 Cantey Hanger attorneys named Super Lawyers.
September 10, 2018
Best Lawyers' recognizes 11 Cantey Hanger LLP attorneys.
August 15, 2018
Accolades
Susan Joins Cantey Hanger
USCIS Links
Immigration News
Need Help With Immigration Services?